IMPORTANT INFORMATION FOR OUR RECKON USERS REGARDING SINGLE TOUCH PAYROLL PHASE 2

Click your respective product link below to learn more.

Reckon Accounts Hosted 2021 is now available!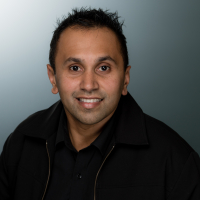 Rav
Administrator
Posts: 11,796
Community Manager
Reckon Accounts Hosted 2021 is now available!
This update will ensure you remain compliant and breeze through the 2021/22 financial year 💪
2021/22 PAYG tax tables
Changes to income tax tables will take effect from 1 July 2021, including the Student Loan repayments. The new tax rates are automatically calculated so you are always paying the correct amount.
Superannuation guarantee default rate increase
The ATO has announced an increase to the default superannuation guarantee rate as of 1st July 2021, from 9.5% to 10%. Accounts Hosted 2021 contains this update.
New transaction filters
You can now add a range of amounts filter when searching for transactions in both the Find and Reports areas of Accounts Hosted 2021, giving you a clearer view of your finances.
Links
Accounts Hosted 2021 has the capability to attach links to external files, such as documents or images, to various lists and transactions - allowing you to promote good storage practices within your business.
Check out all the new features and enhancements in our guide below!
HOW TO UPGRADE TO RECKON ACCOUNTS HOSTED 2021
When you log in to Accounts Hosted, you will see a new 'Launch Accounts 2021 R2' button which includes the new update. We recommend that you read the upgrade guide below before updating your file.
IMPORTANT!
The new tax tables take effect from 1 July 2021. You must process employee pays for the 2020/21 financial year prior to updating your file. Once you have updated your file, you will not be able to re-open that file in Reckon Accounts Hosted 2020.
Ensure you keep a backup of your company data files. The previous version will remain available until 7th August to allow you to upgrade at a time that is suitable.
Tagged:
This discussion has been closed.