Payroll App Web Access - 1.12.3 Update 🚀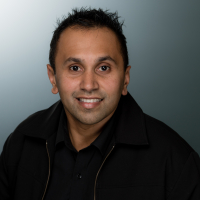 Rav
Administrator, Reckon Staff
Posts: 15,101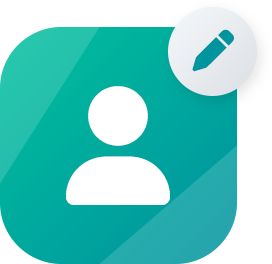 Community Manager
Reckon Payroll App - Web Access update v1.12.3 💻
The web access version of the Reckon Payroll App has received a new update which brings introduces new functionality and expands reporting options.
Check out an overview of the the new enhancements below -
Company bank accounts 🏢
You can now create company bank accounts within Payroll Web! This can be setup as either a bank account or credit account.
Note: This is the first phase of this functionality which will lead to bank payments in a future update.
Employee bank accounts 🏦
You can now add bank account details to your employees! You have the option to add bank account information during the creation of a new employee and/or add to your existing employees via the new Banking tab.
You can add multiple bank accounts if required and also have the ability to split payments among them either as a % or $ value.
Note: This is the first phase of this functionality which will lead to bank payments in a future update.
Improved employee termination 🏃‍♂️
We have introduced a new 'Terminate Employment' option in the Employees screen which makes managing an employee's final pay really easy. After entering an employment end date and reason, you have the option to create a final pay for the employee. The final pay run is pre-filled with the employee's remaining payable leave balances and you can also include additional final payment items eg. redundancy pay, additional taxes etc.
More reports! 🧮
We've added Payroll Detail and Payroll Leave Balances reports to complement the existing Payroll Summary report, and there's even more on the way!
The Payroll Detail report shows pay items for each employee by pay run. You have the option to select a report period and either show all pay runs and employees within that period or selected pay runs/employees only.
The Payroll Leave Balances report shows employee leave balances at a given point in time. You can also opt to show only certain leave types and/or employees.
Each report can be exported or printed and are available under the 'Reports' menu.
There are even more reports are on the way including super contributions, super transactions, payroll transactions, payment schedule and employee details reports!
We're really excited to deliver this new functionality to users of our Payroll App Web Access service. The features of this update will be making their way to the Payroll App (mobile app) soon, stay tuned for that as I'll have announcements on the Community as soon as its ready.
If you'd like to utilise web access of your Payroll App you can do so by logging in at https://payroll.reckon.com/
Payroll App Web Access is available to all Payroll App users; Premium plan users have full access to all functionality and read-only access is available to free basic plan users.
Tagged:
This discussion has been closed.