Reckon Payroll App Update v6.0.1 🆕📲 (Other leave types, Termination pay, Bank accounts & more!)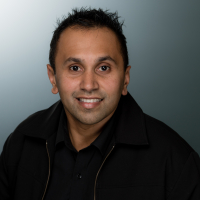 Rav
Administrator, Reckon Staff
Posts: 15,094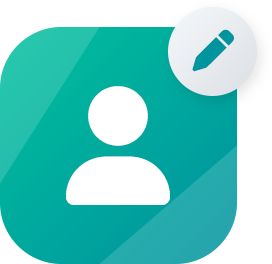 Community Manager
Reckon Payroll App update v6.0.1 🚀
The Payroll App has received an update to version v6.0.1 which is now available for you to download from your Google Play Store or Apple App Store.
This is a significant update which brings in brand new functionality to bring the mobile app on par with the Payroll App (web access) and also enhances the app's technology framework.
Check out details of this new update below!
Other Leave Types 🌴 🆕
The Payroll mobile app has been enhanced to calculate employee leave accruals for all other leave types in the same way it currently calculates Annual and Personal leave. The additional leave types for accrual can be added when adding an employee, or to existing employees via the Leave tab. You will also be able to set an employee's current balance for the other leave types.
Check out the demo video below for an example of adding another leave type, Long Service Leave in this case, to an existing an employee and then adding a leave balance that would have accrued over the period of employment.
Company Bank Details 🏦 🆕
You can now add bank details for your asset and liability accounts. These bank account details will be utiilised in future functionality updates such as bank payments.
Each Payroll App account has an asset and cash account pre-setup and you can update the asset account with the company bank account details.
Note: This is the first phase of this functionality which will lead to bank payments in a future update.
Check out the demo video for an intro on opening and closing accounts along with deleting accounts that are no longer required.
Termination Pay 👋 🆕
A new option to terminate employment is now available in the Employees menu.
When selecting to terminate an employment, simply add an end date and reason for termination. You will then be prompted to create a final pay run for the terminated employee which is pre-filled with the employee's remaining payable leave balances and you can also include additional final pay items such as redundancy and additional taxes etc.
Check out the demo video for an example on the new employment termination and final pay run feature below.
Employee Bank Accounts 🏦 🆕
You can now add bank account details to new or existing employees.
Multiple bank accounts and the ability to designate split payments as either a % or a cash value is available in the app.
Note: This is the first phase of this functionality which will lead to bank payments in a future update.
Cash Rounding Settings 💰🆕
You can now configure your cash payroll settings to round to the nearest 5c, 10c, 50c, $1.00 or no rounding. The default option is no rounding. You'll find cash rounding settings in Settings ➡ Round Payments to..
Superannuation Fund search enhancement 🔍
The superannuation fund search function has been updated to only show the top 10 search results as you search for a fund. This change was required to reduce network traffic and minimise app crashes.
Download the latest update from your app store -
Android
Apple
Tagged: