How to ask a good question on the Reckon Community 🙋‍♂️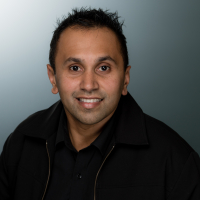 Rav
Administrator, Reckon Staff
Posts: 15,087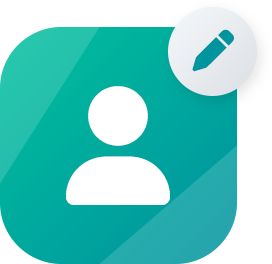 Community Manager
Hey everyone!
Creating a good post or asking a good question on the Reckon Community is important so that you get helpful, relevant and timely responses. Here are some tips!
Search for existing posts & answers 🔍
Before posting your question, use the search function on the Reckon Community to see if a similar question has already been asked and answered. It's possible that someone else has faced a similar issue, and you can find a solution straight away. For details on how to search the Reckon Community click HERE.
Be clear, concise and provide context 😕
Make sure your post is clear and to the point but also has enough context for others to understand your problem. Its really important to include relevant details such as your Reckon software version, error messages, and any troubleshooting steps you've already taken.
Avoid unnecessary details or background information that aren't relevant to the question or issue which may confuse or overwhelm fellow members.
The title of your post should give readers a good idea of what the question or issue is about so ensure you give your post a descriptive title.
Choose the correct category for the software you're using 🗃️
🚨 Its really important that you select the right category for the Reckon software you're using in your post. 🚨
Some of our members and partners specialise in particular Reckon software over others so when creating a post, please ensure that you select the correct product category. This ensures that your question or discussion is directed to the most knowledgeable and relevant audience and helps streamline responses.
For a guide on which category to select, check out this post - I need to create a post.. which category do I select?
(Shoutout to @Bruce for the feedback on this! 🙌)
A picture paints a thousand words 🖼️
Screenshots are extremely helpful in understanding the context or issue of your query. Please include a screenshot(s) of any error messages or other relevant screens that are related to your query. For instructions on how to add a screenshot to your post, click HERE.
ℹ️ Please note, some screens can hold sensitive or personal information. Its your responsibility to obscure or hide any sensitive information in a screenshot or image before posting.
Follow Community Guidelines ✅
Most online communities, including the Reckon Community, have specific guidelines or rules for posting. Familiarize yourself with these guidelines and follow them to ensure your content is in line with the agreed community's standards. Click HERE to review the Reckon Community Guidelines.
A couple of other things..
After posting your question, stay engaged with the community. We love having you here! Jump in on other posts that you think you can contribute to.
It may take a little bit of time for community members to see and respond. Be patient and check back regularly for updates. You'll get an email notification as soon as a reply is made on your post. To review your notification settings, check out Notification Preferences in your Reckon Community profile.
Lastly, warm fuzzies go a long way and expressing gratitude is appreciated by everyone, so don't forget to say 'thank you' when a fellow Community member responds to help you.
These are just a few tips which can help you increase the likelihood of receiving meaningful and relevant replies when asking questions on the Reckon Community.
Tagged:
This discussion has been closed.