IMPORTANT INFORMATION FOR OUR RECKON USERS REGARDING SINGLE TOUCH PAYROLL PHASE 2

Click your respective product link below to learn more.

How to retrieve and view the QBWIN.LOG error log (also known as verify_rebuild_data.log) from the Ac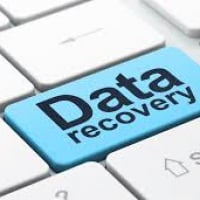 ReckonDataRecovery
Reckon Staff
Posts: 824
✭✭✭
When performing a Verify Data or a Rebuild Data operation, the results are entered into a troubleshooting document stored on your Hosted account.
The file is located in the 
Q:\Log
 folder and is named 
verify_rebuild_data.log
.  
Every time you log on to the Hosted platform a new log file will be created and the previous log file renamed.  
The current one will always be named 
verify_rebuild_data.log
 and older copies will be renamed with 
.old1, .old2
 etc. added to the file extension.  

DATA RECOVERY: How to perform a data file verification (Verify Data) in Reckon Accounts Hosted



To view the verify_rebuild_data.log file you will need to download it from the Hosted platform onto your local computer.
DATA RECOVERY: How to download an IIF, TXT or other file type from the Reckon Accounts Hosted platform to your local computer
1. Click on the Download icon and browse to My Live (Q drive) then the Log folder. Q:\log
2. Locate and download the log files
verify_rebuild_data.log 
You can also download the previous log files
verify_rebuild_data.log.old1
verify_rebuild_data.log.old2
verify_rebuild_data.log.old3
verify_rebuild_data.log.old4
verify_rebuild_data.log.old5

3. Once the log files have been downloaded to your local computer, you can open them with the Windows Notepad or other text viewer application.
Note: Before opening the file, it may be necessary to rename the file so that its file extension is ".txt"
Example: 
verify_rebuild_data.log --> verify_rebuild_data.log.txt
verify_rebuild_data.log.old1 --> verify_rebuild_data.old1.txt

verify_rebuild_data.log.old1 --> verify_rebuild_data.old2.txt