Reckon One Enhancements (29 August 2016)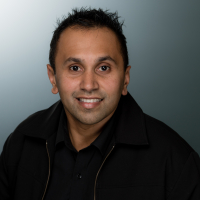 Rav
Administrator
Posts: 10,780
Administrator
Hi everyone!
Our Reckon One team have introduced a series of new enhancements to our cloud solution Reckon One which are now live!
New functionality included in this latest release are;
PAYROLL NOTICE
Reckon One has updated the 'Limited' role to include all payroll pages.
If you have book users assigned to this role they will now be able to view payroll information.
Estimate List Report
Reckon One now includes an Estimate List Report. This report is available as part of the Invoices Module and found by navigating to Reporting > Reports Centre > Customers > Estimate List
The estimate list report displays the estimates in your book for a selected period. 
Filter by estimate status and customer
Group by estimate status and customer
Drill down access to estimates & customers
Add Cost of Goods Sold (COGS) accounts to Earnings type Pay Items
The expense account field within Pay Items has been expanded to include Cost of Goods Sold (COGS) accounts. The COGS accounts are available for selection for Pay Item types that are set to 'Earnings' only'.
The COGS accounts will be located at the end of the Expense account drop down list in alphabetical order. The list will be sorted by Expense accounts first followed by the COGS accounts.
Create RESC transaction when rate is an amount
The Reportable Employer Super Contributions (RESC) field on the INB payment summary will now include amounts based on the different between pay runs with super rates with dollar values and super calculated at the statutory rate of 9.5%. This will be for both 'Super Guarantee' and 'Collective Agreement' super items.
Example
Employee record shows Rate entered as a $ value with Stat Rate RESC exempt unchecked
The pay run for the employee has a gross earnings amount of $1000. The Super rate is shown as $120.
RESC field on INB Payment summary will display as follows
-  Gross multiply by statutory rate ($1000 * 9.5% = $95)
-  Pay run Super minus calculated Super at statutory rate ($120 - $95 = $25)
-  RESC field shows the $25 amount.
Change Employee Financial menu name to Pay Setup
The 'Financial' page menu option within the employee record has a new name. The menu option is now called 'Pay Set Up'