DATA RECOVERY: How to submit a Reckon Accounts desktop data file for analysis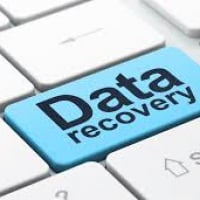 Data Rec
Reckon Staff
Posts: 772
✭✭✭
If you have not yet requested a data service, please do so by clicking the link below.
Submit a request for a Reckon Data Service analysis/quote.
You will receive an email which has the following information;
Your Reckon Customer ID: 
Your assigned Data Services case designation:
Once you receive that email and have been assigned a valid Data Services Case Designation, follow the steps below to send us the Reckon Accounts data file or backup file for analysis.
Send us the Reckon Accounts data file (QBW / QBB) for analysis: Locate your Reckon Accounts desktop data file (*.QBW) or create a backup (*.QBB)

How to create a backup in Reckon Accounts (Desktop)

and provide it to us by clicking the link below
Send the QBW or QBB File for analysis
Click on the + Add your files button.
 Add your email address (ensure it is correct as any notifications will be sent there).
 In the Message field, place the following info:
DATA RECOVERY REQUEST (QBW / QBB)
Data Service Case Designation: _______________________

Company Name: _______________________
Contact Name: _________________________

Admin Password: _________________________
This will let us know that the file being submitted is assigned to your case and allow the conversion team to perform the analysis.
If you do not provide this information, it will result in delays processing your case.
Regards,
Reckon Data Recovery Team
You can request assistance via the case request web form below.
This discussion has been closed.