MIGRATION: How to export Lists data from MYOB Essentials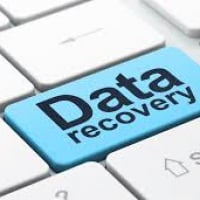 Data Rec
Reckon Staff
Posts: 816
✭✭
Export the Cards/Lists data as reports in the PDF format.
From your MYOB Essentials software generate the following reports separately:

·         Accounts
·         Items
·         Customer Contacts only
·         Supplier Contacts only
·         Customer and Supplier Contacts (for those who are categorised as both)
·         Employees
 Click on the Reports menu then All reports
Go to each report type.
Click on Generate report

When saving each report, give it a unique descriptive name for each report type.

For the contacts List of type Customer
For the contacts List of type Supplier

For the contacts that are both Customers and Supplier

For the contacts List of type Items
For the list of type Accounts List (Chart of Accounts)
-Since we will only convert the list and not any balances, you do not need to change the date.
For example, call the report "Account List Report.pdf" and save it.

Depending on the web browser you are using, you can download or save each of the list types you want to migrate as a PDF report.

Click the download icon or equivalent.

By default, the name of the file being saved is "Verification Proxy", so you need to rename it to reflect the type of List/Report you have generated.

The process of the Employee report is slightly different.
Click on the Payroll menu and select the Employees report

Once the report has been displayed on the screen, print out the screen as a PDF file.
2) Locate your exported PDF files and provide it to us by clicking the link below 
Send us the export files.
MIGRATION: How to securely send a data file to the Reckon Migration Team

In the Short Note to Recipient field add the following:
Standard Conversion Request (MYOB Essentials Reports PDF)
Company Name: _______________________
Contact Name: _________________________
This will let us know that the file being submitted is assigned to your case and allow the conversion team to perform the analysis.
If you do not provide this information, it will result in delays processing your case.

Regards,
Reckon Data Recovery Team
You can request assistance via the case request web form below.