Reckon One Update - Document Storage!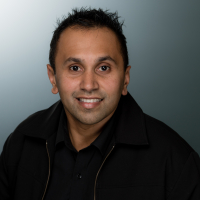 Rav
Administrator, Reckon Staff
Posts: 15,072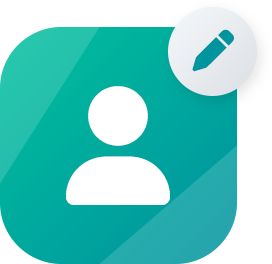 Community Manager
We're very excited to share our new update to Reckon One which introduces
document storage
capability!
This will allow you to easily keep track of additional information relating to your transactions in one handy place, Reckon One!
Document storage is included with the
Invoices - Medium module
and allows you to add image and document attachments to your
'Bills' and 'Make Payment' transactions
.
You can add a maximum of 3 attachments per transactions (10MB file size limit per attachment) and permissions can be customised through user roles. For example, users can be designated the ability to upload, download, delete attachments, or a mixture of the three options.
HOW DO I ADD ATTACHMENTS TO MY TRANSACTIONS?
Ensure you have the Invoices - Medium module active and document storage permissions are enabled for your user role. Document storage is enabled by default for 'Administrator' and 'Superuser' Roles.
Create a 'Bill' or 'Make Payment' transaction as you normally would, once you click Save the document storage area will become active and allow you to add attachments to the transaction.
See the example screenshot below.
Simply drag a file into the attachment area to upload or browse to the file location on your PC.
For more information on document storage in Reckon One please check out our
Help article
here -
DOCUMENT STORAGE IN RECKON ONEFAQ'sHow many attachments can I upload?
You can upload 3 attachments per transaction each with a 10MB file size limit.
What file types can I upload as attachments?
We've got you covered with most major file types including; .docx, .doc, .xls, .xlsx, .tiff, .pdf, .jpg, .jpeg, .png and .gif.
Why do I need to save the transaction before adding an attachment?
Your attachments are assigned to the unique transaction ID that is generated for the specific transaction once it has been completed and saved.
I've deleted a transaction which had attachments, can I retrieve those attachments?
No, when a transaction is deleted, all attachments assigned to that transaction are also deleted and cannot be recovered.
Can I see who has uploaded/deleted an attachment?
Yes, click on the 'View History' option in the transaction for a real time log of activity pertaining to the individual transaction.
What happens to the attachments if I downgrade/remove the Invoices - Medium module?
All the attachments you've uploaded to transactions will remain intact. You can still download or delete the existing attachments just not upload.
How do I enable/disable document storage for other users?
Document storage is enabled by default for the Administrator and Support user roles. You'll be able to customise document storage capability which is found under the 'Administration' dropdown inside a role. For general info on creating/editing a role check out our video
HERE
Comments