DATA RECOVERY: How to upload a portable data file (*.QBM) from your local computer to the Reckon Acc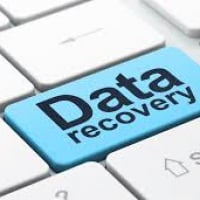 Data Rec
Reckon Staff
Posts: 816
✭✭
If you have a portable file on your computer that you need to place into your Hosted account, follow the steps below.
First login to your Hosted account and launch the application
If you see the Reckon Accounts Login screen for a company file, press the Cancel button.

Uploading the file:
1) Once logged into Reckon Accounts Hosted, click on the floating toolbar as shown below.

2) Click on the 'up arrow icon' to download the file.
3) You will see the file browser window will open. 
It will by default look into the last folder you may have been accessing such as the Downloads folder
4) Navigate to the correct portable file you wish to upload and select it, then click the OK button to start the upload process.

5) When your data file is uploaded to the Hosted platform, it will go to the B:(My Backup) drive  

You can then restore the portable file so that it becomes a normal company data file (*.QBW) that you can use to enter your financial data.

How to restore a portable file (QBM) in Reckon Accounts Hosted

Regards,
Data Recovery Team
Regards,
Reckon Data Recovery Team
You can request assistance via the case request web form below.