IMPORTANT INFORMATION FOR OUR RECKON USERS REGARDING SINGLE TOUCH PAYROLL PHASE 2

Click your respective product link below to learn more.

Payroll App update v2.12.9 - Decimal point expansion, delete employee function, bug fixes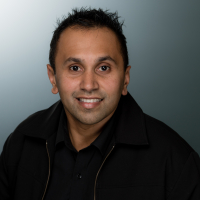 Rav
Administrator
Posts: 11,779
Community Manager
Reckon Payroll App Update v2.12.9
The Reckon Payroll App has received an update to v2.12.9 which is available to download from your app store.
Decimal point expansion
The fields for earnings and leave items has been expanded from the previous 2 decimal place limit to now accepting values with 4 decimal places. This will allow greater accuracy for earnings and leave rate calculations when creating a pay run.
Delete Employee function
The highly requested ability to delete employees has been added as an option in the employee profile. This will allow you to delete employees who are created in error.
Note: Employees who are included in pay runs or have an initial YTD balance entered for them cannot be deleted until they are removed from existing pay runs and/or their initial YTD balance is removed.
Branch number
The ability to update your GST branch number within the app itself has been improved.
Terminated employees appearing in EOFY report
Some users were experiencing a situation where employees who were terminated in the STP app prior to migration were appearing in the 2020/21 EOFY finalisation even though they had no active balance for that financial year. A termination date option was added in the previous v2.11.15 update which was the first step in addressing the issue and this new v2.12.9 update completes the fix.
App crashes solved
This update solves an issue where the Payroll App crashes and closes down in the following two workflows -
Entering a custom tax amount without having first entered any earnings item in the pay run.
Using a custom earnings item that does not have 'tax applicable' ticked in the item setup. Creating a pay run > Selecting that custom item and then adding a custom tax amount in the pay run.
Improved Messaging
We've sharpened the in-app messaging in various areas including Archiving Employees and End of Financial Year finalisation processes.
Download the latest update from your app store!
Android
Apple iPhone
This discussion has been closed.