Reckon Accounts Desktop 2023 & STP Phase 2 MEGATHREAD 📌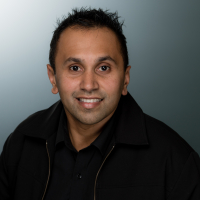 Rav
Administrator, Reckon Staff
Posts: 14,823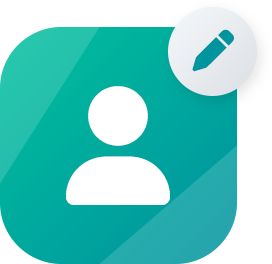 Community Manager
Reckon Accounts Desktop 2023 & STP Phase 2 MEGATHREAD! 💥
Hi everyone!
With the release of Reckon Accounts Desktop 2023, end of financial year and STP Phase 2, I know there's a fair bit going on and sometimes it can be a challenge to keep track of everything.
The purpose of this post is to bring together some of our key announcements, information and support content regarding the 2023 release, EOFY and STP Phase 2 so that you have one handy place to reference.
🙋‍♀️ Frequently Asked Questions (FAQ's)
I think the best place to start is by checking out our Frequently Asked Questions (FAQ's) as we cover off a lot of common queries there when it comes to best practices around upgrading & STP Phase 2. Check out the FAQ's in the post linked below -
🔚 End of Financial Year finalisation in Reckon Accounts Desktop
Check out our help guide below for a walkthrough on performing your end of financial year finalisation.
I'd also recommend keeping the following long-standing guides handy as well to ensure you have a seamless upgrade process when you're ready to do so.
✨ Ready to upgrade? Reckon Accounts Desktop 2023 is available now!
Finished your last pay for 2022/23 and sent off your EOFY finalisation? Are you ready to make the switch to 2023?
Check out more info on Reckon Accounts Desktop 2023 in the announcement linked below!
📅 Already upgraded to 2023? Get STP Phase 2 ready!
After you've upgraded to Reckon Accounts Desktop 2023, the first thing we'd recommend doing is updating your employee and pay item information for STP Phase 2 compliance. Reckon Accounts Hosted 2023 will only support STP Phase 2 submissions so the best thing to do is fire up our new Migration Assistant which will walk you through everything.
Check out our how-to video linked below & also our webinar HERE.
📝 STP Phase 2 Help Guides
We've got a range of help guides that will assist in getting you accustomed to STP Phase 2's requirements including what's new, what's staying the same, updates in your Reckon software & a whole lot more. I've picked out a few key ones below -
🧮 Looking for professional payroll or tax advice?
Here at Reckon we're not accountants, tax or BAS agents, so we can't offer taxation or payroll advice. If you need guidance on your individual business circumstances, we'd highly recommend reaching out to a Reckon Accredited Partner who are accountants & bookkeepers certified in Reckon software.