Known issues & fixes - Reckon Payroll upgrade ⚠️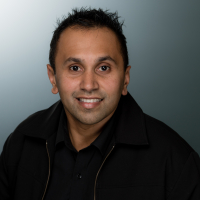 Rav
Administrator, Reckon Staff
Posts: 14,823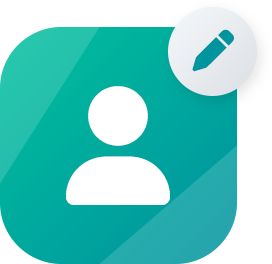 Community Manager
Hi everyone
We're really excited to deliver the Reckon Payroll upgrade to our Reckon One and Payroll Premier (desktop) customers. Overall, the upgrade has been going really well with a huge number of users successfully making the move to Reckon Payroll 🎉
Our teams have worked very hard to make the switch as seamless and easy as possible however we have seen a few reports of issues and various error messages from users. The purpose of this post is to collate all of the current known issues, outline any current workarounds and fixes that our team is working on.
📌 'There is an issue with your account' when launching Reckon Payroll for the first time
If you've been using Reckon One for payroll and STP submissions for a while and are now in the process of upgrading to Reckon Payroll but encountering the above message, there is a simple reason for that 👇
1️⃣ Your branch number in Reckon One is blank
Check the branch number field in your Reckon One book by going to Settings ➡ Book Settings ➡ Branch Number
Please ensure there is a valid entry in this field and it matches the branch number for your existing STP entity in GovConnect and select Save.
ℹ️ If your ABN does not have a specific branch number the default is 001.
Once you've done the above, launch Reckon Payroll again
📌 Base rate not showing when adding leave items in a pay run
When adding a leave item such as Annual Leave or Personal Leave, or an overtime item to an employee in their pay run, the base rate from their Pay Setup is not appearing in the Rate field and instead displays $0.00.
The current workaround this at stage is to enter the rate manually into the field. Our teams are currently working on a fix for this which should be released within 2 weeks.
📌 Cannot add an allowance with a rate less than $1.00 to an employee's Pay Setup
When trying to add an allowance to an employee's Pay Setup which has a rate less than $1.00 it generates a 'Required' error message and doesn't allow you to save or proceed.
Our dev team is aware of this issue and are investigating the cause of the problem which we're aiming to resolve very soon.
The current workaround at this stage is to add the allowance item in the payrun itself manually.
📌 'Contractor ABN must be supplied error' on STP submission
We've received reports from some users they are encountering a Contractor ABN must be supplied if an income stream collection tuple with a type code voluntary agreement contains a gross payment or PAYGW amount that is greater than zero error message on their STP submission.
This error occurs when the income type has been changed during the financial year, specifically when an employee has been included in previous pay runs under the Voluntary Agreement income type and later changed to another income type such as Salary and Wages for example.
We believed this issue was fixed in an update on 19 September however we've seen reports come through following this so we're continuing to investigate.
📌 YTD Summary doesn't show overtime earnings
The YTD Summary in an employee's profile currently doesn't show disaggregated earnings components on-screen.
For example, now that overtime earnings have been separated from gross earnings under STP Phase 2, if you use these in a pay run, the balances for those items will not visually appear in the YTD Summary.
Rest assured, these pay items are being captured and recorded correctly which you can verify in the Payroll Detail Report. Our dev team are investigating improvements to the YTD Summary screen for it to visually show these disaggregated items.
📌 Unable to remove termination date for an employee
We've seen some reports where the termination date field is greyed out and users are unable to remove it to reinstate a previously terminated employee.
ℹ️ We're currently investigating the cause of why this is occurring. If you find that you're affected by this and need to remove the termination date of a specific employee, please reach out to us for assistance.
📌 Printing the Payroll Summary Report
When trying to print the Payroll Summary report in Reckon Payroll, you may notice that its printing the whole web page rather than just the report itself which isn't ideal nor the best visual experience.
We're working on making enhancements to this within Reckon Payroll itself however in the interim there is a workaround below 👇
Current Workaround
Use the Product Switcher to hop back into the Reckon One side of things and generate your Payroll Summary report there. It will generate as a PDF report which you can use to print.
ℹ️ We have a fix for this which is currently undergoing final testing and we're aiming to release this next week.
📌 Something went wrong error when trying to complete STP Phase 2 Checklist
We've seen some instances of a 'Something went wrong' error message appearing when trying to complete the STP Phase 2 Checklist.
This could be related to missing expense accounts associated with your pay items. Head over to Settings ➡️ Pay Items and check all your pay items have an account associated with them including any that are inactive.
If you're still having trouble with the STP Phase 2 Checklist after doing the above please reach out to us and we'll happy to assist.
We'll keep this post updated with any further known issues that come to hand and/or any updates to timeframes on resolution. If you're experiencing an issue that hasn't been covered above, please create a new post using the links below and we'll do our best to assist 🙂
👉 Reckon One customers upgrading to Reckon Payroll
Comments
This discussion has been closed.