Payments not being fully applied to Invoices

Hi,
I am having an issue with Payments not being fully applied to the relevant invoices. We are using the Reckon Accounts 2014, with Multi currency.
I am creating an invoice using 3 Invoice Line and then INSERTING a ReceivePayment using SDK with AppliedToTxnTxnID of Invoice and AppliedToTxnPaymentAmount set same as Invoice amount. However, I am finding that the AppliedToTxnPaymentAmount value seems to be different from inserted payment amount and not the full amount of the payment applied to the invoice. For example, on a US$9381.27 invoice, applying a US$9381.27 payment results in a "Payments Applied" value of US$9357.86, leaving a Balance Due of US$23.41.
I would like to know the reason behind this issue, Is there any conversion issue or it is any feature which I am not aware about it or I am missing something.
Please find attached screen shots & XML for more details on Invoice, ReceivePayment & Request
Response XML.
Input XML:
<?xml version="1.0" encoding="ISO-8859-1"?><?qbxml version="6.0"?>
<QBXML>
<QBXMLMsgsRq onError = "continueOnError" responseData = "includeAll">
<ReceivePaymentAddRq requestID = "1">
<ReceivePaymentAdd defMacro = "">
<CustomerRef>
<FullName>Jack</FullName>
</CustomerRef>
<ARAccountRef>
<ListID>80000234-1432720371</ListID>
</ARAccountRef>
<TxnDate>2015-01-07</TxnDate>
<TotalAmount>9381.27</TotalAmount>
<Memo>Goodman x 2 : CIBC Cheque # 054 CA$11407.22 as per quote</Memo>
<DepositToAccountRef>
<ListID>8000000F-1432720253</ListID>
</DepositToAccountRef>
<AppliedToTxnAdd>
<TxnID>3C-1432796473</TxnID>
<PaymentAmount>9381.27</PaymentAmount>
</AppliedToTxnAdd>
</ReceivePaymentAdd>
</ReceivePaymentAddRq>
</QBXMLMsgsRq>
</QBXML>
Output XML:
<?xml version="1.0" ?>
<QBXML>
   <QBXMLMsgsRs>
      <ReceivePaymentAddRs requestID="1" statusCode="0" statusSeverity="Info" statusMessage="Status OK">
         <ReceivePaymentRet>
            <TxnID>52-1432805411</TxnID>
            <TimeCreated>2015-05-28T15:00:11+05:30</TimeCreated>
            <TimeModified>2015-05-28T15:00:11+05:30</TimeModified>
            <EditSequence>1432805411</EditSequence>
            <TxnNumber>16</TxnNumber>
            <CustomerRef>
               <ListID>80000004-1432725884</ListID>
               <FullName>Jack</FullName>
            </CustomerRef>
            <ARAccountRef>
               <ListID>80000234-1432720371</ListID>
               <FullName>US</FullName>
            </ARAccountRef>
            <TxnDate>2015-01-07</TxnDate>
            <TotalAmount>9381.27</TotalAmount>
            <Memo>Goodman x 2 : CIBC Cheque # 054 CA$11407.22 as per quote</Memo>
            <DepositToAccountRef>
               <ListID>8000000F-1432720253</ListID>
               <FullName>Undeposited Funds</FullName>
            </DepositToAccountRef>
            <UnusedPayment>23.41</UnusedPayment>
            <UnusedCredits>0.00</UnusedCredits>
            <AppliedToTxnRet>
               <TxnID>3C-1432796473</TxnID>
               <TxnType>Invoice</TxnType>
               <TxnDate>2015-02-16</TxnDate>
               <RefNumber>75049</RefNumber>
               <BalanceRemaining>23.41</BalanceRemaining>
               <Amount>9357.86</Amount>
            </AppliedToTxnRet>
         </ReceivePaymentRet>
      </ReceivePaymentAddRs>
   </QBXMLMsgsRs>
</QBXML>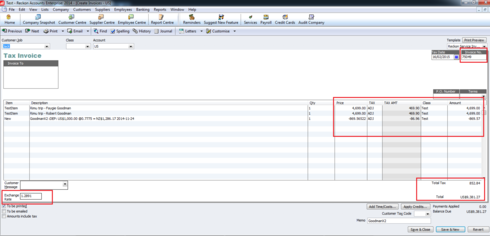 Comments