Masterclass: Managing employee leave with Clayton Oates (15 December)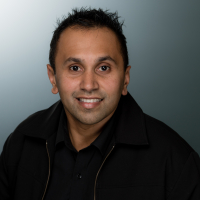 Rav
Administrator, Reckon Staff
Posts: 14,823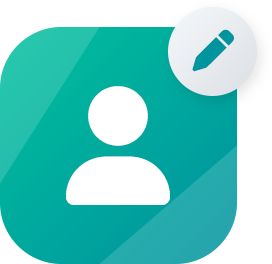 Community Manager
MANAGING EMPLOYEE LEAVE MASTERCLASS WITH CLAYTON OATES
We're really excited to open registrations to attend the 'Managing Employee Leave Masterclass' webinar, hosted by Reckon & presented by Reckon Accredited Trainer Clayton Oates from QA Business.
Managing employee leave entitlements is a critical function for any business owner or payroll officer and making sure you have got your Reckon Accounts payroll system setup and reporting correctly is particularly important for the upcoming holiday season.
This special event has been designed to ensure you are fully utilising the employee leave functions within Reckon Accounts and will help you get up to speed on the setup, processing and reporting of various types of leave within Reckon Accounts including Annual Leave, Personal & Carers Leave, Public Holidays, Maternity & Parental Leave, as well as all other types of leave.
When:
Thursday 15 December* l 11.00am - 12.00pm AEDT l $99 l CLICK HERE TO REGISTER YOUR ATTENDANCE
Bonus offer - Register for the Masterclass webinar and you will also receive the following (over $190 value for just $99):
The QA - Bookkeepers End of Month checklist (valued at $49).
The workbook for the webinar (valued at $149).
During this Masterclass you will:
Learn how to enter Advance Holiday Pays over Christmas period.
Discover hot to create individual payroll items that impact various leave types.
Learn how to review your current leave items to ensure they are impacting the correct leave types.
Discover the most common mistakes that are made when setting up leave.
Learn about the various leave accrual, summary and detail reports and when to best use them.
Find out how to modify leave reports to provide customised information for you and your employees. 
Discover all of the system preferences that relate to employee leave and what impact each has on how leave is calculated and reported. 
Learn about the 3 different accrual period options and which one to choose when setting leave accruals.
Discover how to process a termination pay without accruing leave.
Learn how to check that Leave Loading is calculating correctly when Annual Leave is taken.
Find out how to review and report on employee leave balances.
Learn about best practice steps when needing to modify leave balances.
Learn the different leave processing steps for Salary and Hourly paid employees. 
Find out how to modify pay slip templates to report various leave types and balances. 
Plus many more employee leave related hints and tips.
All this plus much more for only $99.
*If you are unable to make this date, that's fine, simply register for the event above and a recording of the webinar will be sent to you to access on demand whenever suits you best.
Tagged:
This discussion has been closed.