Reckon Payroll App - Premium plan features! 💥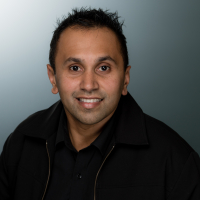 Rav
Administrator, Reckon Staff
Posts: 15,092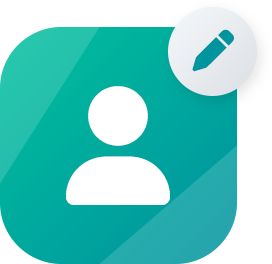 Community Manager
Reckon Payroll App - Premium plan features
Hi everyone!
If you are a Reckon Payroll App customer you have access to full features and functionality in the software. Check out details of the some of the features you're able to utilise as a Premium plan subscriber below!
Web access 💻
Premium plan customers can fully access and use your Reckon Payroll App account on your browser on a PC simply by logging in at https://payroll.reckon.com/
This gives you added flexibility and freedom to use your account on either mobile app or PC! Your information is synced so you can pick up right where you left off on either!
Click HERE to visit Payroll Web.
Reports 📃
There are a range of reports you have access to with your Premium plan subscription including Payroll Summary, Payroll Detail, Leave Balances & Accural Value reports.
We've also got more coming through very soon including Super Contributions, Super Transactions, Payroll Transactions, Payment Schedule and Employee List reports.
Pay Schedules ⌛
Pay schedules allow you to streamline the pay run process. You can create pay runs more efficiently and reduce any potential mistakes with selecting dates or employees.
For more info on how to create a pay schedule, check out our guide HERE.
Pay Setup 🏗
You can create employee pay setups which will save you time from creating a pay run from scratch each and every time. This allows you to add Earning, Allowance and Deduction items to the Pay Setup so they are ready to go and use in each pay run.
Check out more info HERE.
Custom Super Items 🦸‍♂️
You can create various superannuation item types in the Reckon Payroll App including; Super Guarantee, Employer Additional, Productivity, Collective Agreement, Salary Sacrifice, Member Voluntary.
For more info, check out our guide HERE.
Employee Superannuation Funds 📈
An important part of the payroll process is the ability to assign your employee's choice of superannuation fund and pay to the correct super fund product.
You can now set up Australian Prudential Regulation Authority (APRA) and self-managed type super funds in the Reckon Payroll App.
Check out more info in our guide HERE.
Payslips 📧
You can email payslips directly to your employees from within the Payroll App or Payroll Web.
Termination Pay 👋
A quick and easy termination pay function is available which will allow you to quickly and easily take care of an employee's final pay. Check out more info on the termination pay feature HERE.
Leave Balances 🌴
You can view your employee's current leave balances at any time with in the premium plan.
Other Leave Types 🧑
The Payroll App can calculate employee leave accruals for all other leave types in the same way it currently calculates Annual & Personal Leave. Check out more info HERE.
Company Bank Details 🏦
You can now add bank details for your asset and liability accounts. These bank account details will be utiilised in future functionality updates such as bank payments. Check out more info HERE.
Employee Bank Accounts 🏦
You can add bank account details to new or existing employees. Multiple bank accounts and the ability to designate split payments as either a % or a cash value is available in the app.
Note: This is the first phase of this functionality which will lead to bank payments in a future update.
Enhanced pay run creation ✔
The premium plan provides customers the most enhanced pay run process for an easier and more informative experience when completing pay runs. You can select if you'd like to use pay items from an employee's pay setup (info above), copy the pay items from the last pay run or manually add pay items yourself when creating a new pay run.
Check out more info HERE.
Reckon Mate 📳
You can invite your employees to Reckon Mate which is the companion app specifically for employees to check their payslips, leave balances, superannuation, deductions and allowances directly from the Reckon Mate app on their smartphone.
For more info on Reckon Mate, click HERE.
Live Chat Support 💬
Need a hand? You can speak to our friendly, helpful team for support via chat directly from within the Payroll App or Payroll Web. Check out live chat in the Help & Support menu to start a conversation with our team.
... And a whole lot more! 🔜
Our teams are building some really exciting new features and enhancements to the Payroll App which we're excited to deliver to our customers. Stay tuned for further announcements and release notes right here on the Reckon Community.
Tagged:
This discussion has been closed.