The Reckon Community – Some big and exciting changes ahead!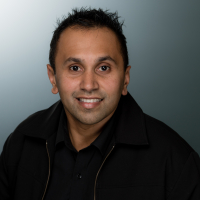 Rav
Administrator
Posts: 10,763
Administrator
Hi everyone!
As you know, the Reckon Community is our online platform where Reckon users, Partners and staff can interact with one another to ask questions, get help, or discuss topics related to Reckon software. It's a vibrant space that is driven by our users and together we've built a vast repository of information and support when it comes to Reckon software. 
The forum platform that the Reckon Community has been powered by has served us well for many years (since the Reckon Community was created in 2013!) however the time has come for a change, and more importantly, a change for the better with our Community members firmly in mind at the forefront of this.
So with that said, we're very excited to announce that the Reckon Community will soon be moving to a brand-new forum platform which will allow us to completely transform & enhance the user experience on the Community, while at the same time retain the essence of what makes our community so special. It will be easier to create a new conversation, participate in an existing one or find info from previous questions and conversations and engage with fellow Community members.
We've worked hard to ensure that our Community remains user friendly, navigation is easy and that the transition over is as smooth as possible.
SOME KEY THINGS TO KNOW
As an existing registered member of the Reckon Community your account will be migrated over to the new platform and the email address you use to sign-in will remain the same. Passwords will be reset and you will be prompted to create a new password when you login for the first time.
Existing conversations from the Reckon Community will be migrated to the new platform including posts, replies, images and other media.
Your display name/user name may change. Our new platform requires unique user names so in the event that there are multiple members with the same name, the data migration will add a number to the end of your user name. You're more than welcome to change your user name in your profile after logging in to the new Reckon Community.
We'll be moving away from the current threaded post structure to a more linear quote and @mention feature which will make it easier to see who is being responded to. We've found the current threaded method can make the flow of the conversation confusing particularly on a busy discussion.
There will be some changes to existing categories in an effort to cut down on some of the clutter from redundant product categories and streamline ease of use. 
Profile pictures: You'll receive a new default profile picture on the new platform however you'll be able to upload a new one in your profile settings.
Your existing points from activity on the Reckon Community will not be carried over to the new platform. Instead we have some fun new options for Community participation, and we're excited to build this out in conjunction with user feedback.
We're very excited about launching the all-new Reckon Community and really hope you will enjoy the new platform. We're working through a few remaining details and once finalised I'll update this announcement with info on timing and launch. It will be an evolving project and we'd love to gauge your feedback once the new Community is up & running.
Finally, I'd like to thank everyone who uses the Reckon Community and in particular our regular members & Partners who take the time to share their expertise and assist fellow members.
If you have any questions about the upcoming changes, please let me know and I'll do my best to answer.