STP Phase 2 Masterclass with Clayton Oates - Don't miss these webinars! 💡💻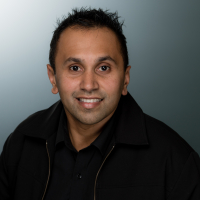 Rav
Administrator, Reckon Staff
Posts: 15,093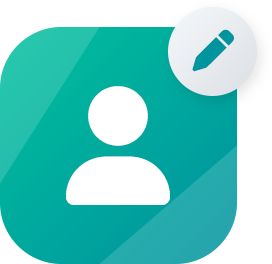 Community Manager
Single Touch Payroll Phase 2 Masterclass Webinar by Clayton Oates 💻
Hi everyone!
We're really excited to invite you to register for the 'Single Touch Payroll Phase 2 (STP2)' webinar, hosted by Reckon & presented by Reckon Accredited Trainer Clayton Oates from QA Business. This special Masterclass will get you up to speed on what's changing and how you manage these changes in your Reckon Accounts software.
STP Phase 2 functionality is now complete and will be included in your Reckon Accounts 2023 software releasing in June. STP Phase 2 is mandatory for employers and most will need to be reporting to the ATO from 1 July this year so it's important to prepare now.
The transition to STP Phase 2 brings added responsibilities and complexities for small business owners, operators, accountants and bookkeepers, we've designed this webinar to take the stress out of the transition process.
Two session times available:
Tuesday 6 June | 11am - 12.30pm AEST | REGISTER NOW
Tuesday 6 June | 2pm - 3.30pm AEST | REGISTER NOW
During this Masterclass webinar you will learn:
What changes have been made to the software to cater for STP2
How to use the STP2 Wizard to assist in managing your transition to STP2
How to determine if it's best to upgrade your file to the STP2 complaint version before or after processing your final pay for 2022/23
What are the significant changes to the setup and reporting of Salary Sacrifice arrangements
The term "Disaggregation of Gross" and what it means and how it will impact your current and future payroll setup
What additional breakdown is required for various Allowances and Additions
Critical dates to be compliant with STP2 
How do you upload STP2 data to the ATO
How Closely Held employees are treated under STP2 
How Director Fees are treated under the STP2 system
How STP2 will impact the Payroll EOY Reconciliation with the BAS
What areas of payroll you should be reviewing before running the STP2 Wizard
What is still optional to report in STP2 
Practical tips on managing the transition to STP2
Plus much more...
All this plus more for only $99.
ℹ If you are unable to make the date/time, that's fine, simply register for the event above and a recording of the webinar and the materials presented during the session will be sent to you to access on demand whenever suits you best.
Tagged:
This discussion has been closed.