PLANNED MAINTENANCE UPDATE - 11th May 2019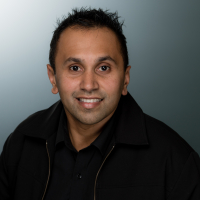 Rav
Administrator
Posts: 9,894
Administrator
Hi everyone,
To ensure our systems are humming along at top capacity as we head into the busy period, our teams will perform maintenance in some areas of our systems this weekend, postponed from the previous week-end.
As a result there will be a short period where some services will be intermittently unavailable including;
The control panel in Reckon Accounts Hosted (file/folder sharing, logging off active sessions, managing users etc)
Online registration/activation of Reckon Accounts, Point of Sale, Payroll and Elite Desktop software
Our top priority is to ensure minimal disruption to your normal use of your Reckon software and as such there will be
no impact
to Reckon Accounts Hosted services other than the control panel during the maintenance period. We also expect the control panel to be available again within two hours of the maintenance period commencing.
The overall maintenance window will kick off at
8:00PM (AEST) on Saturday 11 May and conclude at 2:00AM (AEST) Sunday 12 May
.
We sincerely apologise for any inconvenience caused and thank you for your understanding.
This discussion has been closed.