How to perform regular data file maintenance in Reckon Accounts (Hosted) - Verify Data / Rebuild Dat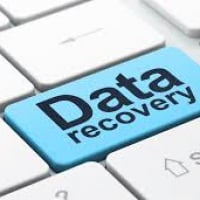 ReckonDataRecovery
Reckon Staff
Posts: 817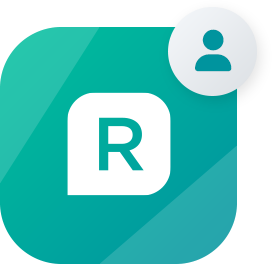 Whilst the company data file is stored on the hosted server and a regular hosted system infrastructure backup is regularly performed, the data file owner or designated Admin user
is still responsible
for performing regular file maintenance tasks and keeping a
local backup
for safekeeping.
The main reason for this is that only through regular file maintenance can you minimise the chance of an unforeseen data corruption event and mitigate the downtime that can result even if you request a copy of the automated hosted system infrastructure backup, which may take more than 24 hours to be retrieved. (see
service charges
 for 
Accounts Hosted File Retrieval
)
The effects of a data corruption incident can remain hidden, until such time as database records containing corrupted data are accessed or the user actively performs a file integrity check.
When the problem finally becomes apparent, days, weeks or months may have passed since the incident that contributed to the data corruption had occurred.
"How do I recognise if my data may be damaged?"
, you may ask.
If you do have a data corruption issues it's likely one of the following will occur:
You'll receive an error message during data file verification such as "A data problem prevents Reckon Accounts from continuing" or "Reckon Accounts has encountered an unrecoverable error"
List entries will display incorrectly such as missing details, invalid sub-names, etc
Transactions will display incorrectly such as with different names, amounts, items, dates, etc
Reports don't match or display may display amounts that are not what you expect
Or previously paid transactions are displayed as unpaid

Recommendations to minimise the impact of a data corruption incident
It is essential to have a local backup procedure in place.
Having backups that are error-free, available and readily accessible, is critical to any business. 

Note that there are no guarantees that any existing backup sets that are currently error-free would never develop or encounter a problem in the future if the storage medium on which they are stored also encounter a problem.
Sometimes it is much easier to recover from a disaster by making use of a 
'last known good' 
backup set, compared to relying on a data repair process succeeding on a damaged data set.
To minimise the potential for a data corruption incident to greatly impact your operations and business, consider the following:
performing regular file maintenance 
creating a company file backup regularly (daily, weekly, monthly, yearly, etc)
ensuring multiple backup sets are stored in multiple locations such as locally and off-site
having secondary copies of backup sets stored on an online storage service

generating and storing essential reports such as Balance Sheet, Trial Balance, Open Invoices, Unpaid Bills, etc either as printed and/or electronic format (PDF)
How to create a backup in Reckon Accounts Hosted


Basic DIY procedure for how to fix a damaged data file


Since your data file may have sustained file damage, it may not be possible for the file integrity check that occurs as part of the backup process to complete successfully
You can make a copy of the
.QBW
file if you are unable to make backups in Reckon Accounts.
Reckon Accounts has a built-in repair and file integrity function (Verify Data/Rebuild Data) which you can use to attempt to resolve a problem that has been detected.
How to Verify Data and Rebuild Data for a company data file in Accounts Business (Hosted)
After a rebuild operation you may find rebuilt name placeholders within your lists.
Review all of your lists for "Rebuilt" entries e.g., "Rebuilt account" or "Rebuilt Name." 
Example: 
"Rebuilt (1234)"

These are list entries that the rebuild operation created because it could not identify the original list entries within the damaged transactions. 

The transactions attached to these list entries should reveal their proper name and type. 
Example: A "Rebuilt (1234)" name associated with the Customer:Job field within an invoice transaction would most likely be a Customer Name which has now lost its original name details.
Rename the entries, change their type, merge them into similar entries or delete them.
If you receive an unrecoverable error when updating/saving a transaction, try to 
delete the transaction from the register
 and re-enter it.
If the steps above do not resolve the issue, then contact the 
Reckon Technical Support team
 first for troubleshooting advice and if necessary, they can refer you to the Data Recovery Team.
* Data Recovery Team *