Reckon One Enhancements (8 September 2016)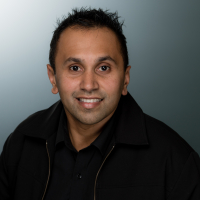 Rav
Administrator
Posts: 9,861
Administrator
Hi everyone,
Reckon One received a small update which has provided enhancements to the payroll area.
Payroll Settings

The 'General' section within Payroll Settings has an added option called 'Display YTD amounts on Pay Run'.
Located under the Payroll Setup section, the option allows users the ability to either show or hide the YTD column within a pay run. In new and existing books this option will be checked by default.


Pay Run
When the setting Display YTD amounts on pay run is selected, the following sections within the employees pay run detail page will show the YTD column
Allowances & Reimbursements
Deductions & Employee Super Contributions
YTD value display

Each pay item in a pay run will display the YTD value against that line. If you use the same pay item across multiple lines in a pay run, the YTD value will be shown against the last line entry for that pay item.
Example