** POSTPONED ** Planned Maintenance - Reckon Accounts Hosted NEW ZEALAND (15 December 2018)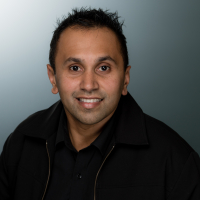 Rav
Administrator
Posts: 9,861
Administrator
Hi everyone,
We will be conducting planned maintenance on Reckon Accounts Hosted (New Zealand) services this weekend.
Maintenance will be carried out between:
10:00PM to 1:00AM (NZDT) Saturday 15 December 2018
This maintenance only applies to our New Zealand Reckon Accounts Hosted service. 
Users of Reckon Accounts Hosted (Australia) services will be unaffected by this maintenance period.


NZ users will be unable to login or access your data files during the above time period.
We recommend that you log out of Accounts Hosted prior to the maintenance period commencing. Any users logged in at the start of the maintenance session will be logged out automatically.
We sincerely apologise for any inconvenience this may cause and thank you all for your patience.
***************************************************************************************************************
** POSTPONED **Hi everyone,We will be postponing this maintenance work for the time being and reschedule it for a later date. The above maintenance work will not being going ahead at the period listed above and there will be no interruption in Reckon Accounts Hosted services.Our apologies for any inconvenience this has caused.