IMPORTANT INFORMATION FOR OUR RECKON USERS REGARDING SINGLE TOUCH PAYROLL PHASE 2

Click your respective product link below to learn more.

WEBINAR - EOFY Payroll for Reckon One presented by Clayton Oates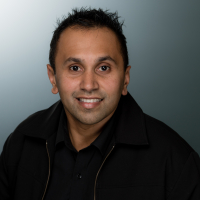 Rav
Administrator
Posts: 11,789
Community Manager
Are you looking for a little extra info on how to get prepared for the EOFY period?
We're very lucky to have Reckon Accredited Trainer Clayton Oates from QA Business presenting a series of webinars on End of Financial Year payroll for Reckon One. These unique events have been designed to help you, your accountant and bookkeeper understand the most efficient and cost effective way to 'master' the end of year process for Payroll including Single Touch Payroll End of Year procedures
There are a few sessions to choose from but they are filling fast. Check out details of the session and how to register by clicking a session linked below.
Wednesday 23 June 2021, 2:00PM - 3:00PM (AEST)
Thursday 1 July 2021, 11:00AM - 12:00PM (AEST)
Tagged: