Frequently Asked Questions - Payroll App Basic plan is retiring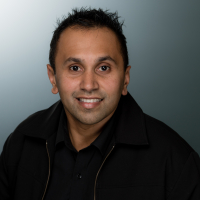 Rav
Administrator, Reckon Staff
Posts: 14,731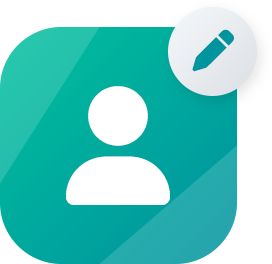 Community Manager
FAQ - The Basic plan for the Reckon Payroll App has been retired
Why is the Payroll App basic plan being retired?
Three years ago we launched the Reckon Payroll app with its primary focus to be easy STP submissions for Australian businesses. In the nearly 50 app updates since that first version, the Reckon Payroll app has evolved from an STP submission tool to a feature-rich payroll application with in-app STP submission.
However STP is changing, with the ATO mandating from 1 July 2023 Reckon Payroll must enforce STP Phase 2 reporting. The additional requirements to be included as part of STP Phase 2 will require you to have a Premium subscription to ensure the information submitted is compliant. As a result continuing to offer the basic tier after the implementation of STP Phase 2 is no longer possible.
How long can I use the Reckon Payroll App for STP Phase 1 submissions?
If you have a Reckon Payroll App account that was created before 16 December 2022, you will still have access to the Payroll App with the current basic plan tier available until 14 July 2023 which will allow you to perform your End of Financial Year submission.
I am currently a Premium plan subscriber, can I downgrade to the basic plan?
Premium plan customers will be able to downgrade to the basic plan until 30 March 2023. From 1 April 2023, the ability to downgrade will no longer be available.
What happens on 1 July 2023?
On 1 July 2023, if you are on the basic plan you will no longer be able to enter new data or make STP submissions. The Payroll App will still be accessible in read-only mode until 30 November 2023. All payroll functions and the ability to complete STP submissions will require a premium plan subscription.
What do I get with the premium subscription?
Premium plan subscribers have full access to all of the Payroll App's features and functionality including exclusive features such as pay schedules, employee pay setup, enhanced super configuration, live chat support and even web access!
Check out the post linked below for a full breakdown of premium-exclusive features.
How much does the premium plan cost?
The premium plan is great low cost option at only $9.99 per month
I am an existing basic plan user, do I get any discount for switching to premium?
Yes! We're super excited to let you know of our Early bird offer! Get 50% 12 months of Reckon Payroll Premium if you upgrade before 31 March 2023. Offer is available in-app.
What is the future of the Reckon Payroll App?
We know the Reckon Payroll app is a vital tool for Australian businesses. Catering to employers with 1 to over 100+ employees we are committed to further enhancing the functions and usability of the Reckon Payroll app.
Over the next few months we will be releasing:
The ability to configure your payroll company for STP Phase 2
Employee bank details
Company bank details
Additional leave types
Termination Pays
Lump sum tax for additional payments
Lump sum tax for redundancies
SSO with Apple, Microsoft, and Google.
Additional settings and configuration options
With much more planned for the months ahead.
If you have a question that hasn't been addressed above, please drop a comment below and we'll do our best to assist.
Tagged:
Comments