Payday Filing for New Zealand Reckon Accounts & Reckon Accounts Hosted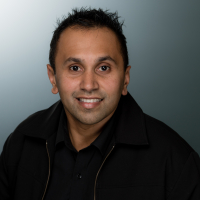 Rav
Administrator
Posts: 9,907
Administrator
ENSURE YOU STAY COMPLIANT WITH THE LATEST CHANGES TO PAYROLL REPORTING
The time for New Zealand employers to shift to
Payday Filing
is approaching, and we have been working to help ensure you will be ready in advance.
From 1 April 2019
it will be mandatory for all employers to submit payroll reporting electronically to Inland Revenue every payday rather than monthly. It's a good idea to start thinking about how you'll make Payday filing part of your payroll processes before this becomes a requirement.
To help you save time on Payday filing, stay compliant and meet your EOFY tax requirements,
we will be providing a simple and easy to use export and import file functionality
before the mandatory date*.
The file functionality will allow you to complete a pay run as normal, export the file out of your Reckon software and upload the file into the myIR portal. It's as easy as that!
We've created a page to help you get Payday Filing ready, and we will keep you posted with more information as the date approaches.
If you have any questions please feel free to reach out to us.
*The export file functionality will be provided to Accounts Hosted and Reckon Accounts 2019 version onwards users by 1 April 2019.
If you are using an earlier version of Reckon Accounts, you won't have access to the export file functionality however, you can still enter their payroll figures manually into the myIR portal.